Details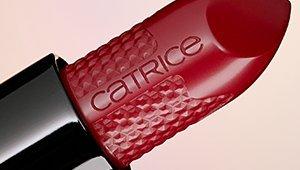 Beauty Tip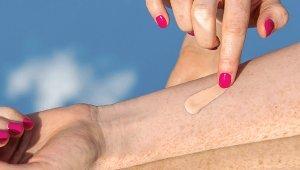 Recycling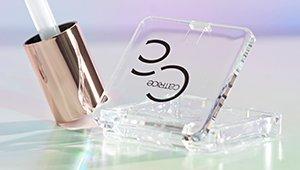 Details
Nails like a pro: The Nail Salon in a Box Click on Nails make it all possible! The 24 artificial nails in nude come in an almond shape that fits on every nail – thanks to the included ultra-adhesive pads, they are also easy to apply. A look straight out of the nail salon!
Be worry-free
*according to European Law
The artificial nails should be placed so that they are adjacent to the cuticle. Depending on the nail size, use a corresponding artificial nail – with the help of the adhesive pads, the artificial nails can then be carefully pressed onto the clean natural nail for a few seconds.
Instructions for use
Artificial nails with adhesive pads. Application: 1. Select
artificial nail and adhesive pad in the correct size. 2. Press the adhesive pad firmly onto the underside of the artificial nail and remove the protective film. 3. Place the artificial nail on the nail bed, lower towards the tip and press firmly onto the natural nail. The artificial nails can be shortened and their width can be altered using a nail file. Press down every time you wash your hands. Avoid prolonged contact with water, such as showering. To remove the nails, soak in warm soapy water and carefully peel them off. 24 artificial
nails/24 adhesive pads
Want to know more about our recycling and zero waste strategy?
Separate collection. For proper disposal check your local municipal guidelines.